Rivals of Ixalan Senter
Oppdatert: 08:24, 8/1
Stake your claim. Dominate the opposition. Rule the city.

The legendary city of Orazca has been found, but it will not be claimed without a fight. The winner will wield the greatest power of the plane.
NYHETER
Rivals of Ixalan i Kortpermen!


08:24, 8/1, av verzutiko
Vi har nå fått lagt inn alle kortene fra Rivals of Ixalan i vår Kortperm. Dette betyr at du kan:

- Se full bildespoiler
- Se alle 22 reprints
- Åpne en prerelease pool
- Åpne en booster

0 kommentarer
Rivals of Ixalan-senteret!


09:29, 2/1, av verzutiko
Da har vi lagt til alle kort som er spoilet til nå i vårt Rivals of Ixalan-senter! Hvilke kort synes du ser bra ut i det nye settet?

0 kommentarer



Symbol: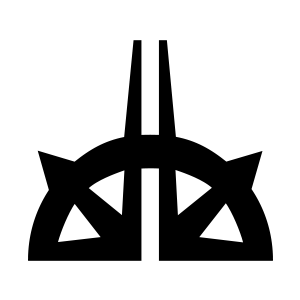 Booster-pakke: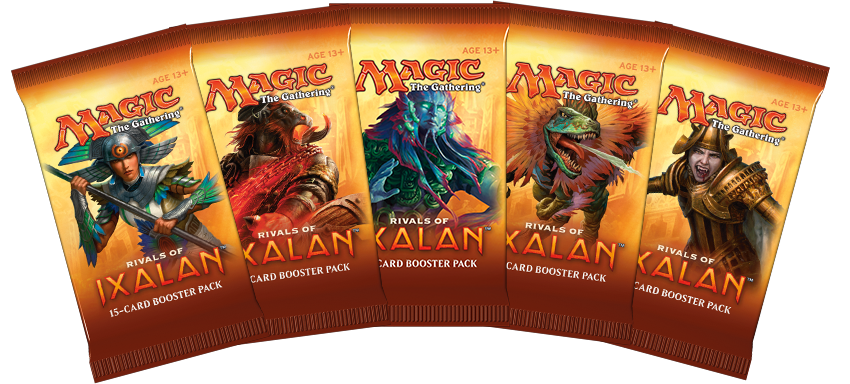 Display: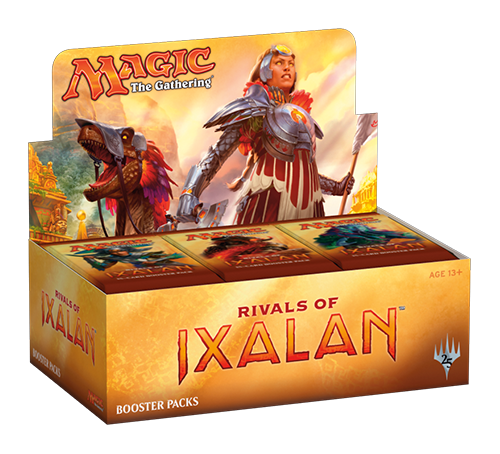 Bundle:
- ingen bilder enda -