Modern Masters 2017 Senter
Oppdatert: 10:34, 28/2
"Modern Masters 2017 Edition takes players back to some of the most remarkable sets from recent history, representing everything from Eighth Edition through Magic 2014–including trips through Innistrad and Return to Ravnica. Featuring new artwork on a number of cards, every card in Modern Masters 2017 Edition can be added to your favorite Modern-format decks. But first, enjoy a fresh Limited experience that combines some of Magic's most iconic cards in new ways. Every box of Modern Masters 2017 Edition contains 24 booster packs–each with fifteen randomly inserted game cards, including one premium card in every pack–making it perfect for exciting Draft play."
NYHETER
Modern Masters 2017 senteret har åpnet!


10:34, 28/2, av verzutiko
Da har de første kortene fra Modern Masters 2017 blitt vist frem, og gjett om vi har mye å se frem til! Klikk deg inn på Bilder / Spoiler under og kommenter, lik og del!

0 kommentarer



Symbol:



Booster-pakke: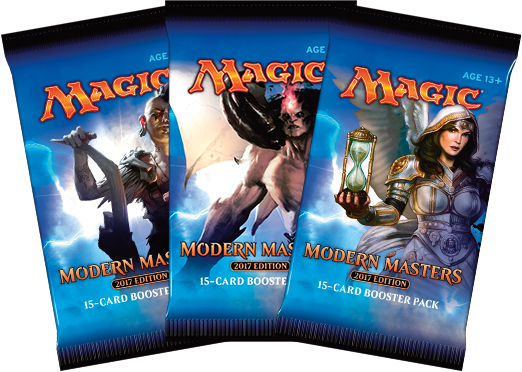 Display: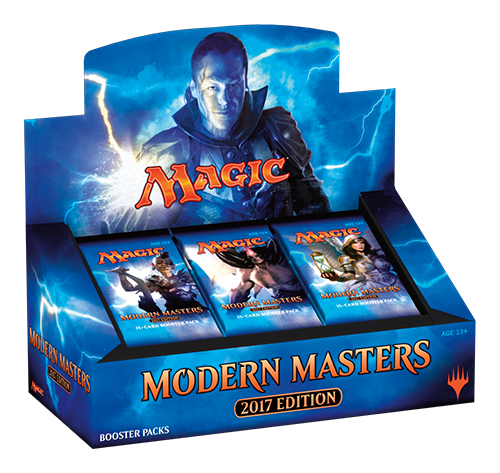 Bundle:
- ingen bilder enda -