Amonkhet Senter
Oppdatert: 08:44, 28/3
The desert oasis of Amonkhet forges warriors. You have trained your entire life for a chance to face the Trials of the Five Gods and join the elite ranks of the Worthy. Using your strength, speed, and cunning, overcome deadly challenges and rise above the competition to claim an honored place in the Afterlife!

Velkommen til Amonkhet, en verden basert på egyptisk mytologi og hvor den onde, eldgamle dragon Nicol Bolas legger mystiske planer!
NYHETER
Amonkhet-senter!


08:44, 28/3, av verzutiko
Da har spoilersesongen for Amonkhet startet, og vi samler all informasjon i vårt senter! Diskuter på forumbordet om nye kort og mekanikker, og se alle de nye kortene i vår spoiler!

0 kommentarer



Symbol:



Booster-pakke: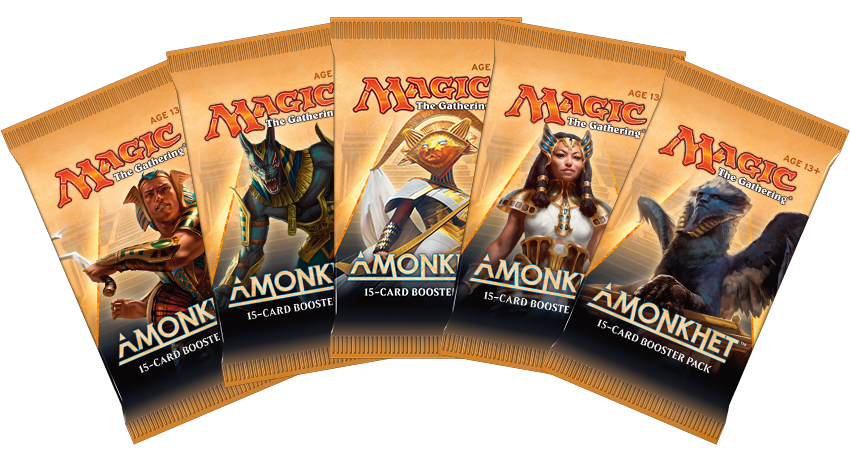 Display:



Bundle: